Karlino commune also runs, and we are a sponsor of, an integrated run for kids and teenagers.
The main points of the event are runs of 15 km, 2 km and a senior run of 200 m.
The youngest participants are eager to run.
Every participant receives a medal provided by G.EN.
During the event, the supporters and participants and their families can enjoy attractions organized by G.EN. In 2019 these were kite making workshops.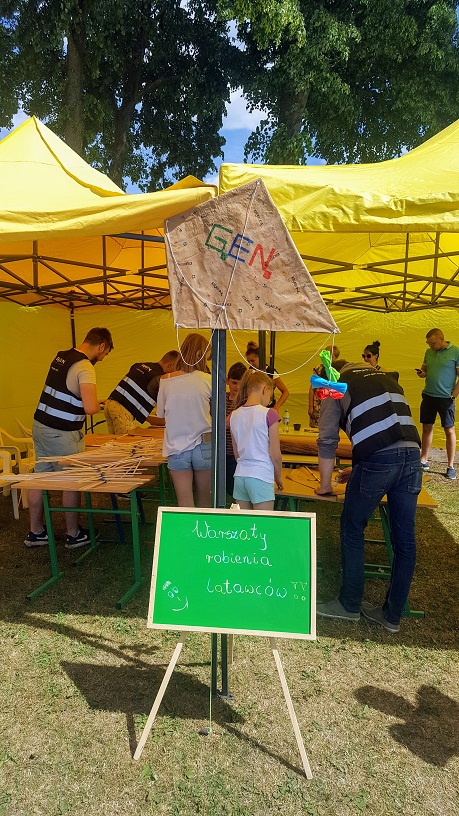 Join us for the 2021 event.